Partners
Introducing our partners.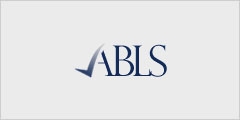 ABLS
The Association of British Language Schools was founded in 1993 by a group of English language providers interested in developing a quality marque which could offer choice and recognise diversity in English language provision. The Association has maintained the specific aim of promoting quality, professionalism and expertise in the field of English language tuition. All member schools must be accredited by a Home Office recognised accreditation body. ABLS is attractive to small, private, family run type schools. Members are encouraged to get involved in major policy making decisions, exchange information, share ideas and be supportive of each other. This friendly representative organisation is growing!
Visit partner's website >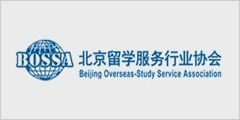 Bossa
BOSSA was founded on December 17th, 2004. BOSSA is under the direction of the Department of International Cooperation and Exchanges of MOE and the Office of International Cooperation and Exchanges of Beijing Municipal Commission of Education. BOSSA assists the educational departments of Chinese government to set policies on overseas study in China and abroad, provides consultations and suggestions on governmental policies, and reinforces proper management and standards on the study abroad services industry. BOSSA is a non-profit independent organization that is devoted to promoting the development of domestic and international education. BOSSA is the only organization of its kind that is established and recognized by the Chinese government. BOSSA has a membership of 68 members, including 67 overseas study service agencies and one financial institution. BOSSA has established successful business relationships with more than 70 educational organizations and institutions around the world.
Visit partner's website >

Daekyo
For the past 30 years since its establishment in 1976, Daekyo has molded the children of the Republic of Korea. It has gradually grown into the nation's best educational and cultural service enterprise, emerging as a frontrunner in the field of education.
Furthermore, Daekyo always cherishes the value "Love of Noonnoppi" in its heart as an educational enterprise. The term Noonnoppi, which is Korean for "eye level," represents our learner-oriented educational methods. In addition, we are aiming for various educational services suitable for a globalized, diversified social structure.
Daekyo has introduced a new form of educational technique called "Noonnoppi" education, creating a new paradigm in the educational industry. Driving such achievements are righteous management that observes theories and principles, knowledge management that maximizes work efficiency, innovation management that always seeks new things, and passion for endless changes and never-say-die spirit through human-centered talent management.
At the same time, the company makes utmost efforts to create a better learning environment by providing systematic, specialized education programs including Noonnoppi educational programs, preschool education program, educational publishing programs, teaching institute programs, home school program, and online educational programs. In the advent of the global era, the company made aggressive inroads into overseas programs, endeavoring to become a world enterprise that leads global education and culture.
To practice sharing management and create a healthy corporate culture, Daekyo operates scholarship programs, educational activity support, cultural activity support, and academic support programs. Daekyo intends to fulfill its social responsibility as an enterprise by launching various social service activities including Noonnoppi Love Volunteer Group and sports activities.
Visit partner's website >